Car Servicing
All vehicles benefit from regular servicing, regardless of age, type or driving use. We offer a range of car servicing options for both petrol and diesel vehicles. We also complete car servicing to warranty standards.
Oil Change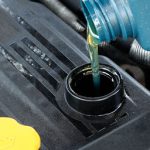 Did you know
You should have an oil change regularly; regardless of how many kilometres the vehicle has driven. If a vehicle is not used much, the oil in the engine still needs to be flushed and replaced. Old oil can degrade an engine, even when the vehicle is sitting in the garage.
Exhaust & Muflers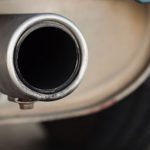 A clean car exhaust system is a sign that your vehicle is running well. If your car exhaust seems loud or is dirty, it's best to get it checked out.
Car Battery
Car Batteries are a common source of issues with a car.We are an authorised Century Car Battery stockist and have battery trained technicians to help in deciding which car battery is right for your vehicle.We also have the latest digital car battery tester which tests and prints out how much life is left in the battery.
Tyre & Wheel alignment
Tread and tyre pressure are the two critical factors to tyre safety. Tyre tread will help your vehicle to grip the road surface when braking and cornering.
CamBelt/Timming Belt
A Cambelt /timing belt is situated in the front or side of your engine behind the plastic cambelt covers.This belt has been designed to reduce friction and generate more horse power than previous component called the Timing Chain.